A Travel Guide for Taytay, Palawan
Updated Jan 9, 2010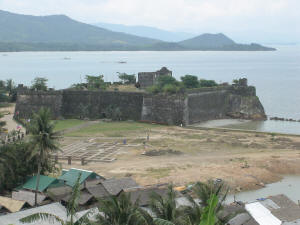 17th century Fuerza de Santa Isabel in Taytay (Fort Isabel). View from Casa Rosa Inn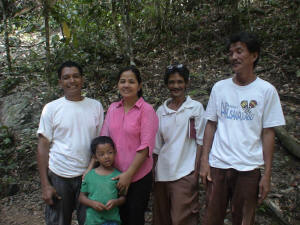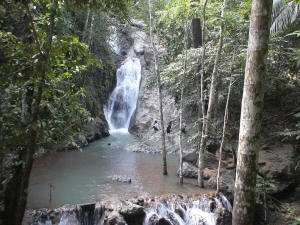 Canique Waterfall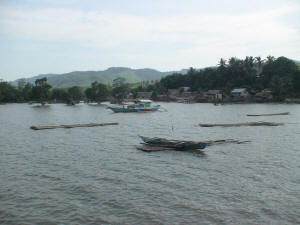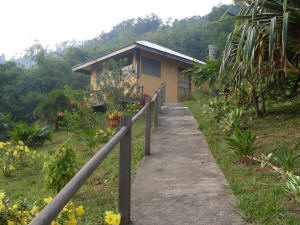 Cottage at Casa Rosa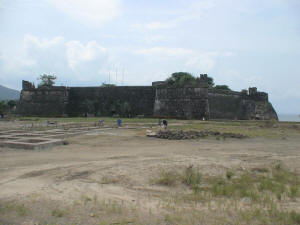 Fort Isabel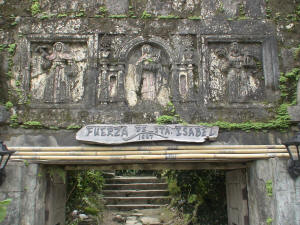 Entrance to Fort Isabel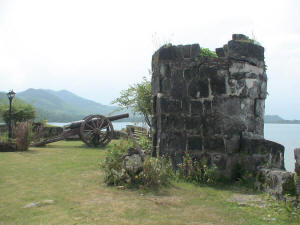 On top of (Fort Isabel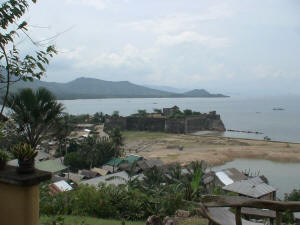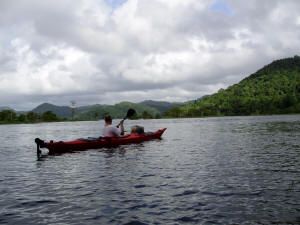 kayaking on Lake Danao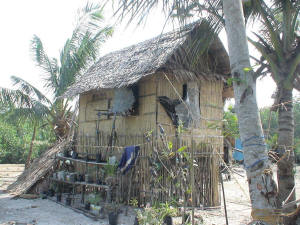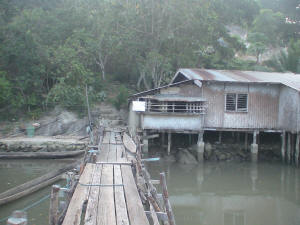 Departure point for the for the Irrawaddy Dolphin watching tour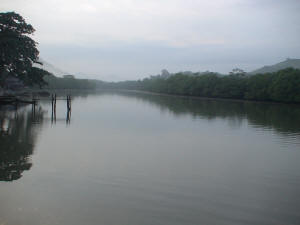 Looking back to the departure point for the for the Irrawaddy Dolphin watching tour on Malampaya Sound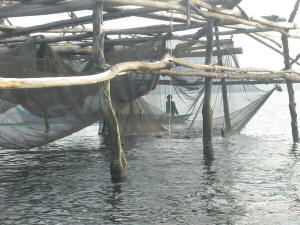 Fishermen's catch in Malampaya Sound
Fish traps in Malampaya Sound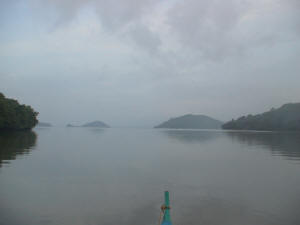 Malampaya Sound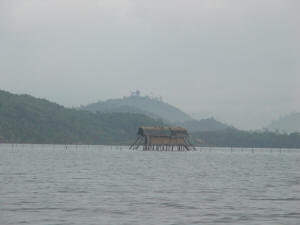 Fisherman's hut on Malampaya Sound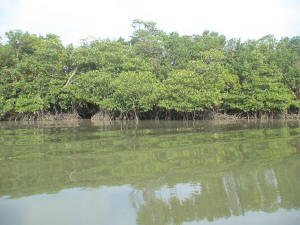 Mangroves on Malampaya Sound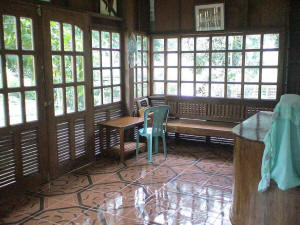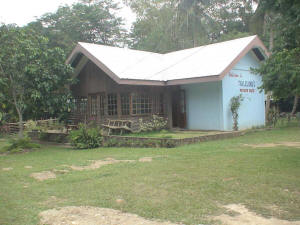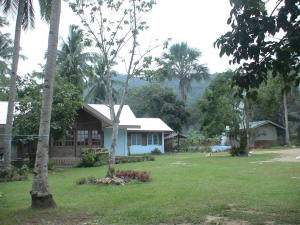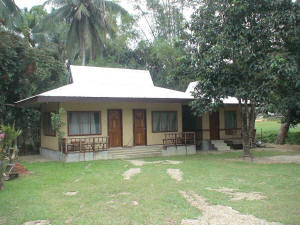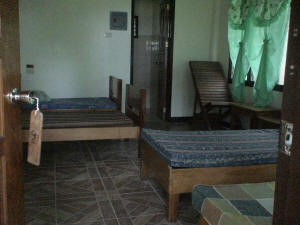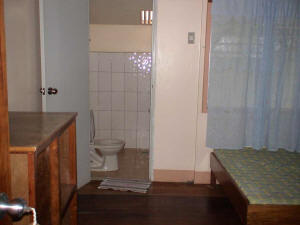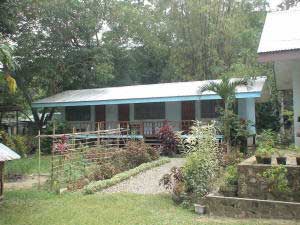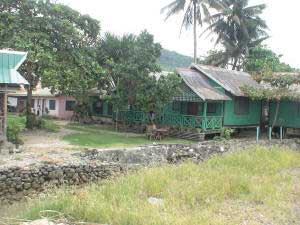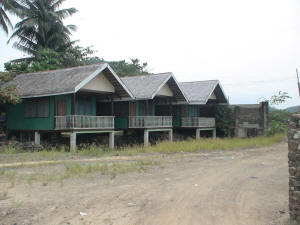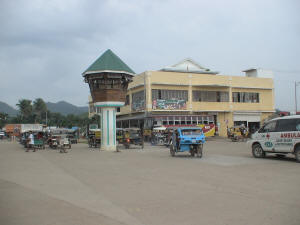 Taytay market and bus terminal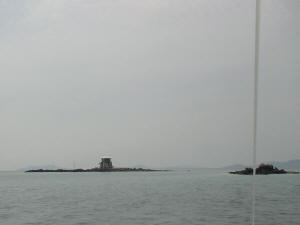 Tecas Reef with gaurd house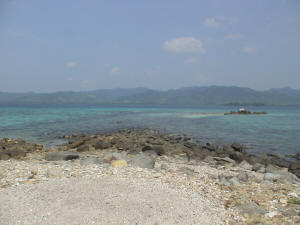 View from Tecas Reef
Taytay has a lot to offer the tourist, and you may be charmed by the place and the friendliness of the people - I was. Consider including a few days here as part of your Palawan vacation. The main activities include island hopping, swimming and snorkeling around the many islands, swimming in the hidden lagoon (cave), kayaking on the beautiful lake Danao, Irrawaddy Dolphin watching in Malampaya Sound and swimming in the refreshing Canique Waterfall.
Taytay is an old Spanish town which was founded in 1623. Its most famous relic, the 17th century Fort Santa Isabelle, still stands today and takes center stage in Taytay's magnificent seascape. Taytay is about one and a half hours drive from El Nido - you will pass through it if you are traveling by road to El Nido. There are two approaches to the town centre from the south. There is road under construction to the new RORO port at Barangay Sta. Cruz. This road provides a stunning view over the town and the surrounding islands and is a wonderful entrance into Taytay. The normal route takes you into Taytay without a view and you may be left with the impression that you were passing through just another ho-hum town.
Of its few visitors to Taytay, most stay for only one night; usually just to break up their journey from El Nido to Puerto Princesa. It is probably bypassed by most tourists because of the absence of organized tours, the lack of in-depth information about available activities and the inadequacy of information so to be able to organize your own tours. All that is changing though - the Taytay Tourist Office and some of the local resorts and guest houses are working on ways improve the basic tourist services.
Taytay's best known resorts on the surrounding islands are Club Noah Isabelle Island Resort , which no longer operating, and Flower Island Beach Resort.
Taytay is pronounced "tyty" as in "bye bye". The municipality goes by the same name as the town, as is common in Palawan. Locals will refer to the capital as Poblacion, or Barangay Poblacion.
The Public Market
Fort Santa Isabelle
Fort Santa Isabelle has withstood the test of time, and it is in good condition. The fort is popular with the tourists and it is worth a visit. The original name of the fort was "Fuerza de Santa Isabel". It was built by the Augustinian Recollects and construction commenced in 1667. With forced local labor and much hardship, it was completed in1738. Standing on the fort looking out over the shallows of the bay, one feels that this was a place where pat of Philippines history was made. The ghosts of the battles still seem to linger, with the Moro warriors in their brightly colored garments being fired on by the Spanish soldiers with their huge brass cannons. Some of these cannons are still standing today. A reenactment of one of these battles would be a spectacular tourist event.
UNESCO describes the fort thus "a quadrilateral fort with four bastions each of which has a bartizan. Each bastion is attributed to following Saints; San Toribio, San Miguel, San Juan and Sta. Isabel."
Lake Manguao - also  known as Lake Danao
This fresh water lake has an area of 6.7 square kilometers and a corresponding catchment area of 44 square kilometers.  Its unique ecosystem contains a number of endemic and rare species of fish and a citrus-like plant. There are no fish pens in the lake and the squatters who have been moving into the area in recent years, have been relocated as a conservation measure with the objective of protecting its biological diversity. To balance the needs of conservation and that of Taytay's rapidly growing population, Tilapia (fish) were introduced into the lake as a food source for the local residents.
Lake Danao is popular with bird watchers and those who love the experience of being amongst nature's natural beauty. The best way to see the lake is in a kayak and this is a really extraordinary experience. . Casa Rosa has two sit-inside sea kayaks available. You can also be paddled around the lake in a small boat by boatman/ tour guide who is also available through Casa Rosa.
The lake is about a 10km drive from the town center. It is only accessible by motorbike, 4 wheel drive or tricycle. You will need to give probably a days' notice of your intention to go to the lake so that the arrangements can be made to have the boat and kayaks ready for you.  The lake is not suitable for swimming in.
Irrawaddy Dolphin Watching and The Malampaya Sound
The Malampaya Sound I a stretch of water located of the western side of the Municipality of Taytay. Its opening faces the South China Sea. Take a look at the map to get an idea of its extent. It comprises some 250 square kilometers of water and has a corresponding catchment area of about 400 square kilometers.

The Irrawaddy Dolphins are found in the brackish waters of Malampaya Sound around where the Abongan River and its massive network of tributaries empty into the Sound. The Irrawaddy Dolphin is a close relative of the Orca and has the dominant feature of a high and rounded forehead and the absence of a beak.The WWF lists these Malampaya Sound Irrawaddy Dolphins as being "in immediate danger of extinction due to low numbers, limited range, and high mortality." At last count, which was in 2007, there were only 44 left, and they exist nowhere else in the Philippines.
The departure point for the for the Irrawaddy Dolphin watching tour is from ???? It is best to do the tour at sunrise, so be there no later than 6am. In my case, I did this but our tour was delayed because the boatman did not have gasoline for the boat and had to find some. The tour was disappointing in the sense that the boatman seemed to have no concept of making the tour an enjoyable experience. He just wanted to get back as soon as possible so that he could get on with his day's fishing. We did see a few pods of Irrawaddy Dolphins but only a small part of their back came out of the water. Even though the tour was not well run, the experience of being on a boat in the Sound was a fascinating experience as there was a lot to see. There were cottages and fish trap on stilts in the water and much of the coastline was lined with mangroves.
Island Hopping and Snorkeling
Island hopping and snorkeling are great activities for your stay in Taytay and there are many islands to explore. There are currently 4 marine sanctuaries around Taytay Bay and 7 more proposed. Dugongs (sea cows) are often sighted around Taytay and if you have a particular interest in seeing them, you may ask around to find out if there are any to be seen.
On my most recent island hopping tour, I hired my own bangka as there were no organized tours. This was in November, 2009. The Casa Rosa owner told me that they were planning to put up a blackboard in their restaurant with the available island tours listed. To join a tour, one just puts their name on the blackboard. Also check that there are mask and snorkel available well in advance.
Beware of the sea urchins - some of the snorkeling places look good for swimming but you need to really make sure that there are no sea urchins. Don't just ask the boatman, get your mask on and look around.
Tecas Reef Marine Park and Fish Sanctuary - This small island and its nearby waters are a marine protected area. The island has a small guardhouse. The reef is interesting tas there are lots of channels to snorkel through and explore. There are pockets of color fish and I saw a small ray and a one meter reef shark around the back of the island. Tecas Reef could ba place to have lunch.
Isla Blanca and Quimbaludan Marine Reserve - A small uninhabited island north of Taytay town. It has a small white sand beach and some large shade trees for a picnic lunch. On the day I was there, the only prints on the sand were those made by a very large sea turtle that had walked across the beach. The island has a rocky shoreline and it is an interesting walk around it. There are some nice corals and pockets of colorful fish, but the day I went out the ocean was a bit rough so I did not venture out as far as I would have liked. There was a long gill net set in about four feet of water which and only about 20 meters offshore from Isla Blanca –this was disappointing to see.
Elephant Island and the Hidden Lagoon Elephant Island is north west of Taytay town and was a popular day trip destination for those staying at Club Noah. I did not snorkel along the reef but I heard the snorkeling is quite good there. Within the limestone cliffs which are only a short distance from the beach, there is a large cave called the hidden lagoon. The sea water in it is about 10 meters deep. Swimming in this pool was a real treat and not to be missed on your island hopping. Take your life jacket so that you can just float on your back and marvel at the beautiful limestone formations. There is a skylight at the top of the cave so the visibility inside is very good. The water inside the cave is beautiful and clear. The beach front near the hidden lagoon is dotted with limestone caverns which are great places to have your picnic lunch.
Apulit Island – Club Noah Marine Protected Zone - Apulit Island is a marine sanctuary where the luxury resort, Club Noah Isabelle, is located. The resort ceased operations in 2008. There are a few very good snorkeling and diving locations around the island which are guarded by the resort staff to stop poaching and reef damage. Club Noah Isabelle has administrative authority over the marine park so you may need their permission to come near the island . Your tour operator would need to make arrangements with the resort management prior to your tour if you would like to snorkel or dive around there.
Dinamayan Island - It is south east of Taytay and a pleasant island hopping destination. I would exclude this place if you want to leave out one destination; it is a bit further south this increases the traveling distance.
Barangay Polaraquen and the Canique Waterfall
This waterfall is located in about 20km north of Taytay City. The Barangay was previously called Barangay Canique, and is still more popularly know by that name. Probably the best way is to hire a motor bike, tricycle or hire van to take you there. ,
Places to Stay and Eat.
Note that the town electricity supply only operates during the night from 5:30pm until 5:30am. This is nuisance for the tourist because it means that it is still dark when the power goes off in the morning - so no lights or fan when you wake up. Just a few hours extra would make all the difference. Compare that to San Vicente and El Nido, its neighboring municipalities, each with nearly half Taytay's populations - they get at least 18 hours of electricity per day.
Casa Rosa Inn and Pizza Bar – Situated in the centre of town on the hill overlooking the Fort Sta. Isabelle. This is where I usually stay and always eat. The location is picture perfect and the food and accommodation is the best you will find in town. The restaurant has stunning views over the fort with Taytay bay as the backdrop. The pizzas are good, and they are the house specialty. Vegitables are sorely missing off the menu and you would need to make some prior arrangements if you are not a fish or meat eater.
The cottages are spacious and set in a beautiful garden and with sweeping ocean views. The cottages do not have air conditioners, but there is barely a need for it given the location of the cottages is on a hill overlooking the ocean - and there is only 12 hours of electricity anyway. Extra beds are P200 per person. The owner/manager is Chelo Omano Golo. Contact numbers are 09183881063; 09208950092; 09166533311
| | | |
| --- | --- | --- |
| 2 fan rooms - very basic with share BR | 2 people | P350 |
| 1 fan cottage – king size bed & private BR | 2 people | P900 |
| 3 spacious fan cottages – 1 king bed & private BR | 2 people | P1,200 |
| 1 family fan cottage – with BR | 6 people max | P1,500 |
Pem's Pension House and Restaurant – Located in Rizal Street in the center of town. I stayed there for one night in the small cottage for P500. The cottage was OK for the money and there is lots of variety to choose from. The setting of the higher priced cottages is a far cry from that of the beautiful gardens of Casa Rosa though. There is no view except some of the cottages face Fort Isabelle from ground level. Contact numbers 09053728599 or (048)7230463
| | | |
| --- | --- | --- |
| 1 fan room– single bed | 1 person | P250 |
| 1 fan room – double bed & private BR | 2 people | P350 |
| 2 fan rooms – three beds | 3 people | P400 |
| 3 fan room cottages – 1 queen size bed & private BR | 2 people | P500 |
| 2 fan room cottages – 2 single beds & private BR | 2 people | P500 |
| 7 large AC cottages - with CTV & private BR | 2 people+ | P1,000 |
| 1 family AC cottage – 2 queen beds, CTV & BR | 4 people+ | P1,500 |

Tay Lelong's Pension and Tay Lelong's Restaurant – The restaurant is situated on Rizal Street, not far from the Municipal hall. The restaurant serves basic "bus stop food" because there is a bus stop out the front - the bus departs from there to go to El Nido at 3PM.
The Pension is about 200 meters behind the restaurant on Santo Domingo Street. To go the the accommodation, you can go there directly or first to the restaurant for them to lead you there. I have not stayed in their accommodation yet but I did have a good look around and it seems like good value for money. Extra bed is P200. Call or txt - 0905 386 5249
| | | |
| --- | --- | --- |
| 1 room - 1 double deck bes | 2 | P300 |
| 3 rooms - double bed and private BR | 2 | P500 |
| 3 rooms - double bed sahre BR and share CTV | 2+ | P600 |
| I family room - 4 single beds with share BR | 4 people | P800 |
Island and Beach Resorts
Club Noah Beach Resort – This up market resort offered up-market facilities and amenities and catered mostly for South Korean and Japanese tourists.  It is located on Apulit Island, about an hours boat ride from the town proper. It ceased operations in 2008 and I have seen "for sale" ads for it on the web. It may open again one day with a new owner but there are only faint rumblings of that happening soon.
Flowers Island Beach Resort – By all accounts, a beautiful Island resort. It is about 2 to 3 hours boat ride from Taytay. There are 13 cottages of which 6 are air-conditioned.  Tel +639189248895, +639178810728 or  +6328936455.  Email rowena.santos@flowerisland-resort.com
Dilis Beach Island Resort – Situated on Icadambanuan Island about an hour's boat ride south of Palawan town. I have not been there but I did pass by it by boat and it looked nice from what I could see of it. Two cottages are located directly on the white sand beach. In the mansion on the hilltop there is a large terrace with panoramic views, a restaurant and 2 guest rooms. Prices range between P1,000 to P2,000 per person, depending on type of rooms or cottages and include 3 meals per day.   For booking and pick-up in Taytay call or text 0910-2316-392, 0918-4456532. Their email dilisbeach@palawan.net.
Getting There Passenger flights into Taytay's Cesar Lim Rodriguez Airport in Barangay Sandoval ended when Club Noah ceased its operations in 2008. The nearest airport is El Nido, several hours away. Most tourists go to Taytay by road, either from El Nido or Puerto Princesa.